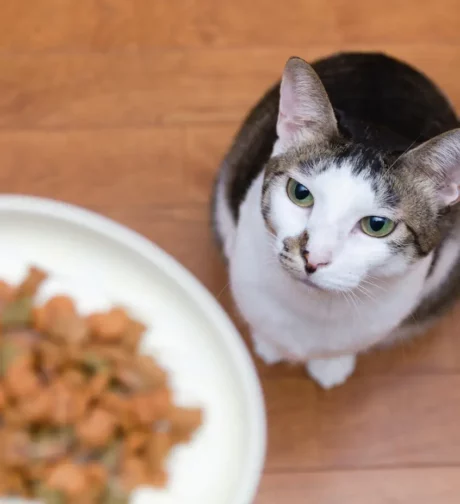 The Ultimate Guide to the Best Cat Food in India: Feline Nutrition Unveiled
Cats, those mysterious, graceful, and independent creatures, have captured our hearts for centuries. Whether they're lounging in the sun, chasing a pesky laser pointer, or simply giving you that enigmatic look, there's no denying their charm. As cat lovers, we want the best for our feline friends, and one of the most critical aspects of cat care is their nutrition. In this comprehensive guide, we'll explore the world of cat food in India, helping you make the right choices for your beloved furball.
Understanding Your Cat's Nutritional Needs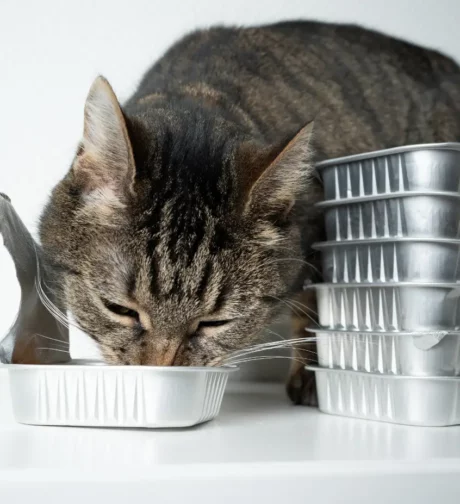 Before diving into the best cat food options in India, it's essential to grasp the dietary requirements of your cat. Unlike their canine counterparts, cats are obligate carnivores. This means their diets must primarily consist of animal-based protein to thrive. Their nutritional needs include:
Protein: Cats require a higher protein content in their diet compared to dogs. This protein should be of high quality, ideally sourced from animal products.
Fats: Cats need fats for energy and to maintain healthy skin and a glossy coat. These fats should come from animal sources and essential fatty acids.
Carbohydrates: Unlike humans and dogs, cats do not need carbohydrates. In the wild, their diet consists of minimal to no carbohydrates. High-carb diets can lead to obesity and other health issues in cats.
Vitamins and Minerals: Cats require specific vitamins and minerals, such as taurine, which is crucial for their heart and eye health.
Water: Cats are notorious for not drinking enough water, so their food should contain a significant moisture content.
Types of Cat Food Available in India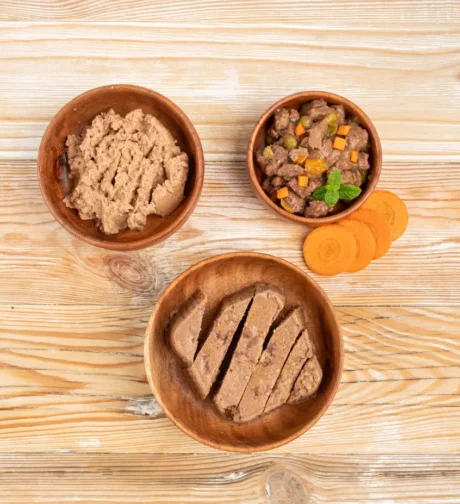 In India, you'll find a range of cat food options, each with its advantages and considerations. These include:
Dry Cat Food (Kibble): Dry cat food is convenient and has a longer shelf life. It is essential for dental health as chewing kibble can help reduce tartar buildup. However, it tends to have a lower moisture content, which can lead to hydration issues.
Wet Cat Food: Wet cat food has a high moisture content, which is excellent for keeping your cat hydrated. It's especially beneficial for cats with urinary tract issues. Wet food often contains more high-quality animal protein. The downside is that it can be more expensive and has a shorter shelf life once opened.
Semi-Moist Cat Food: Semi-moist cat food is a middle ground between dry and wet food. It's convenient and more appealing to some cats. However, it can contain artificial additives and preservatives.
Homemade Cat Food: Some pet owners choose to prepare homemade cat food. While this gives you full control over the ingredients, it's crucial to ensure the diet is well-balanced and meets your cat's nutritional requirements.
Top 10 Best Cat Food Brands in India
Now, let's explore some of the best cat food brands available in India, offering a variety of options to suit your cat's preferences and dietary needs:
Royal Canin cat food is a leading choice for feline nutrition, offering a range of specialized formulas designed to meet the specific needs of cats. With over five decades of expertise, Royal Canin is trusted by cat owners and veterinarians alike. They provide tailored options for kittens, adult cats, and seniors, taking into account factors like breed, age, and health concerns. The brand emphasizes precise, science-backed nutrition to promote digestion, maintain a healthy weight, and bolster natural defenses. Committed to quality and sustainability, Royal Canin is a go-to choice for those who want the best for their feline companions.
2. Orijen & Acana Cat Food
Orijen and Acana are renowned brands in the pet food industry, offering high-quality, biologically appropriate cat food. Orijen is known for its rich, protein-packed recipes that mimic a cat's natural diet, incorporating fresh, regionally sourced ingredients. Acana, its sister brand, also focuses on whole-prey diets, featuring a variety of meat sources. Both brands prioritize quality, sustainability, and nourishing cats with nutrition that supports their overall health. With a commitment to natural ingredients and a dedication to producing premium, grain-free cat food, Orijen and Acana have earned the trust of cat owners looking for top-tier nutrition for their beloved pets.
3.Farmina N&D Cat Food
Farmina N&D is a premium cat food brand known for its high-quality, natural ingredients that prioritize the health and well-being of feline companions. Their recipes are crafted to provide balanced, nutritious meals that meet the specific dietary needs of cats. Farmina N&D uses a unique nutritional philosophy, incorporating a blend of ancestral grains and high-quality animal protein sources to ensure cats receive the essential nutrients they require. With a focus on quality and innovation, this brand has gained popularity among pet owners looking for a holistic and well-rounded diet that supports a cat's overall health and vitality. Farmina N&D is a trusted choice for those who value their cat's nutrition.
Farmina Matisse is a cat food brand known for providing quality nutrition at an affordable price. It offers a range of cat food products tailored to meet the dietary needs of cats. Matisse formulas are carefully crafted to provide essential nutrients, support overall health, and maintain a healthy weight. While not as specialized as some premium brands, Farmina Matisse offers a cost-effective option for cat owners who want a balanced and nutritious diet for their feline companions without breaking the bank. It's a popular choice for those seeking good value without compromising on the quality of their cat's food.
Whiskas is a well-known cat food brand that provides a wide range of cat food products. They offer both wet and dry cat food options, making it convenient for cat owners to choose what suits their pet's preferences. Whiskas cat food typically focuses on providing complete and balanced nutrition for cats at various life stages, from kittens to adults. While it may not be as specialized as some premium brands, Whiskas is a popular and affordable choice for many cat owners, offering a variety of flavors and formulas to cater to different tastes and dietary needs. It's widely available and known for its convenience and affordability.
Sheba is a popular brand in the cat food market, known for its premium and indulgent cat food offerings. Sheba primarily offers a range of wet cat food products that are designed to provide a gourmet dining experience for felines. The brand focuses on high-quality ingredients and delectable recipes, making it an appealing choice for cat owners who want to treat their pets to a luxurious meal. Sheba cat food is available in a variety of flavors and textures to cater to different taste preferences. It's often considered a top choice for those looking to pamper their cats with a more upscale and flavorful dining experience.
Me-O is a brand of cat food that offers a range of products to meet the nutritional needs of cats. While it may not be as well-known as some other brands, Me-O cat food is designed to provide balanced and affordable nutrition for felines. The brand typically offers both dry and wet cat food options, giving cat owners flexibility in choosing the type of food their pets prefer. Me-O focuses on delivering essential nutrients and flavors that cats enjoy, making it a budget-friendly choice for cat owners who want to provide their pets with decent nutrition without compromising on quality or taste.
Applaws is a premium cat food brand that is highly regarded for its commitment to using natural and high-quality ingredients in its products. The brand is known for its limited-ingredient recipes that often feature a high percentage of real meat or fish, making it an attractive choice for cat owners looking to provide their feline companions with a protein-rich diet. Applaws cat food typically avoids artificial additives and fillers, focusing on simplicity and quality. With a range of wet and dry cat food options, Applaws offers a variety of flavors and textures to cater to different cat preferences. It's a top choice for those who prioritize natural ingredients and a meat-centric diet for their cats.
Bellotta cat food is a nutritionally rich, zero-preservative diet that can meet a cat's essential nutritional requirements. It contains
Vitamins and minerals for healthy growth,
Taurine for healthy heart functioning and eye vision,
Amino acids for growth and maintaining a shiny coat,
Essential vitamins to protect cell membranes and strengthen the immune systemas well as
Omega fatty acids to keep cats healthy and active.
Bellotta cat food is 
suitable for cats of all breeds from 13 months onwards
. Kittens typically don't need to switch to adult cat food until they've reached full maturity, around 10 to 12 months of age. However, the exact age can vary.
Drools Signature is a distinguished brand offering high-quality cat food known for its premium ingredients and balanced nutrition. Available in both wet and dry formulas, Drools Signature prioritizes real meat or fish as the primary protein source. This cat food is designed to support cats at various life stages, promoting their overall health, from digestion to coat condition and immune strength. Drools Signature avoids artificial additives and fillers, focusing on natural, nutritious components. Cat owners who seek a top-tier, flavorful diet for their pets often turn to Drools Signature, which provides a variety of flavors and formulations to satisfy different feline preferences and dietary needs.
Choosing the Right Cat Food
Selecting the best cat food for your furry friend depends on various factors, including their age, activity level, and any specific health concerns. Here are some guidelines to help you choose the right cat food:
Life Stage: Ensure the food is appropriate for your cat's life stage, whether it's kitten, adult, or senior cat food.
Read the Ingredients: Look for cat food with high-quality animal protein as the first ingredient. Avoid products with excessive fillers and artificial additives.
Avoid Artificial Additives: Steer clear of cat foods with artificial colors, flavors, and preservatives.
Special Dietary Needs: If your cat has specific health concerns, consult your veterinarian to find cat food tailored to those needs.
Transition Gradually: When switching cat food brands or types, do so gradually to avoid digestive upset.
Regular Vet Checkups: Ensure your cat has regular veterinary checkups to monitor their health and dietary needs.
Conclusion: Choosing the best cat food for your feline friend is a crucial decision. It's essential to consider your cat's unique nutritional requirements, preferences, and any specific health concerns. While these top cat food brands in India offer a variety of options, always consult with your veterinarian for personalized recommendations. With the right nutrition, your cat can enjoy a long, healthy, and happy life by your side.