A toy dog breed with Tibetan roots, the Shih Tzu was developed by crossing the Pekingese and the Lhasa Apso. Shih Tzu's are distinguished by their long coats, floppy ears, short and stout postures, huge round eyes, and small snouts. The Shih Tzu is a popular breed that rapidly integrates into families.
Shih Tzus are a beloved and charming toy breed known for their affectionate nature and luxurious long hair. As a dedicated pet owner, understanding the unique characteristics and care requirements of Shih Tzus is essential for providing them with the best life possible. In this comprehensive guide, we'll explore everything you need to know about Shih Tzus, from their temperament and grooming needs to the best dog food, treats, toys, and grooming products to keep them healthy, happy, and pampered.
A Synopsis- What is Shih Tzu's Origin?
It is believed that the Shih Tzu, which dates back to the 17th century, is a hybrid of the Pekingese and Tibetan Mountain Dog. It was beloved by Empress Dowager Cixi and is frequently seen in Chinese paintings as a "holy dog." The Shih Tzu differs from the Pekingese in appearance and history by having a topknot or bun of hair tied on top of their head. During the Ming Dynasty, the royal family had a large number of these canines, though many of them were lost when the Brits invaded.
The breed suffered a severe setback as a result. Originally called the Lhasa Terrier or Tibetan Poodle in China, the Shih Tzu later earned the nickname "Lhasa lion dog." In England, the Shih Tzu and the Lhasa Apso were both referred to as the Apso, which is short for "shaggy." They separated the dogs into two wholly distinct breeds later in 1935. In order to raise the bar, one Pekingese cross was allowed in 1952. The AKC acknowledged this cross in 1969.
Breed Appearance
This dog is proudly holding up its head, and it has a curled tail. It has a short, double coat that is long and velvety. Even though it is currently only used as a companion and is considered a toy breed, it should still have a strong build and adhere to breed criteria. It frequently has a wide-eyed appearance that conveys a sense of devotion and kindness. The Shih Tzu often has a long, dense, straight coat in a wide range of colors. Here are some additional characteristics:
Average Size of Male: Height: 8-12 inches, Weight: 9-16 pounds
Minor concerns: Renal cortical hypoplasia, entropion, trichiasis, PRA, KCS, CHD, otitis externa, portacaval shunt, inguinal hernias
Suggested tests: Eye
Average Size of Female: Height: 8-11 inches, Weight: 9-16 pounds
Life span: 10- 14 years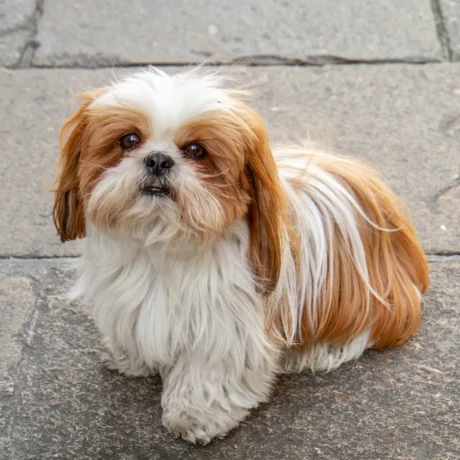 **1. The Wonderful World of Shih Tzus**
Shih Tzus are delightful small dogs that make fantastic companions for families and individuals alike. They are known for their friendly and outgoing personalities, often enjoying the company of people and other pets. With their playful and loving nature, Shih Tzus quickly become cherished members of any household.
**2. Temperament and Training**
Shih Tzus are intelligent and eager to please, making them relatively easy to train with positive reinforcement methods. Early socialization is essential to ensure they develop into well-mannered and well-adjusted dogs. Keep training sessions short, fun, and rewarding to maintain their interest and cooperation. This dog has a vivacious attitude and enjoys playing and having fun. He gets along well with older kids and other animals.
The Shih Tzu is suited to apartment living, but if the noise is not controlled, it may become an issue with your neighbors, therefore training is definitely something to think about to stop it from excessive or unnecessary barking. It must be kept inside because it cannot survive in humid climates. This breed does not belong outside. Due to its independent and haughty temperament, the Shih Tzu can be stubborn, thus training calls for patience, a strong hand, and constancy.
**3. Nutritious Dog Food for Optimal Health**
A balanced and nutritious diet is vital for the well-being of Shih Tzus. Look for dog food specifically formulated for small breeds to meet their unique nutritional needs. Opt for high-quality ingredients, including lean proteins, whole grains, and essential vitamins and minerals, to support their overall health and vitality.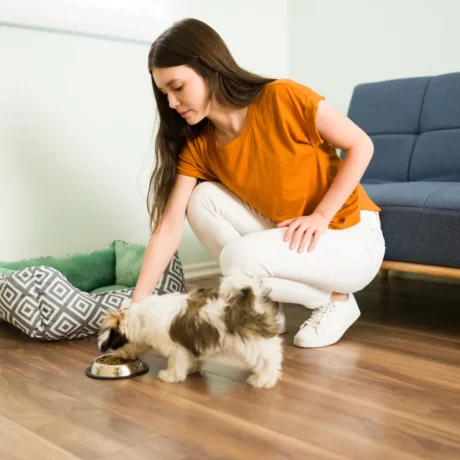 **4. Tasty and Healthy Dog Treats**
Rewarding your Shih Tzu with delicious and healthy dog treats is an excellent way to strengthen your bond and reinforce positive behavior. Choose treats made with natural ingredients and free from artificial preservatives. Be mindful of portion sizes to maintain their weight and prevent overindulgence.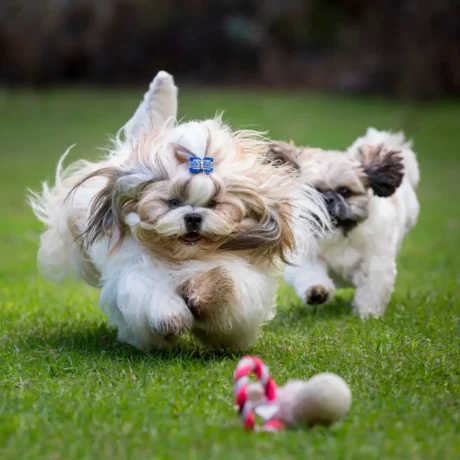 **5. Engaging Dog Toys for Playtime**
Shih Tzus have a playful and curious nature, making interactive dog toys a must-have in their collection. Select toys that cater to their small size and playful disposition, such as plush toys, puzzle toys, and squeaky toys. Engaging in interactive play with your Shih Tzu is a wonderful way to keep them mentally stimulated and physically active.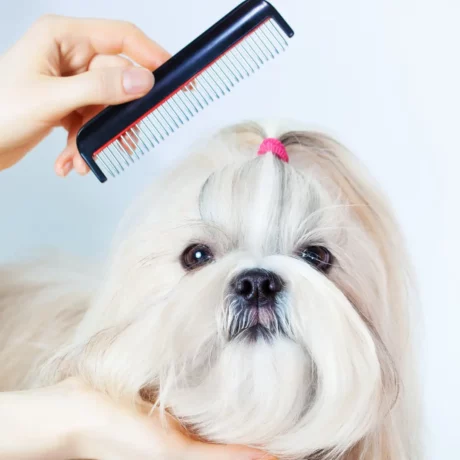 **6. Pampering Your Shih Tzu with Grooming**
Shih Tzus have long, flowing hair that requires regular grooming to keep it tangle-free and looking its best. Daily brushing is essential to prevent matting and to distribute natural oils for a healthy coat. Additionally, regular grooming sessions at a professional groomer can help keep your Shih Tzu's coat trimmed and neat. Once a month bathing is advised, and any matting or tangling in between toes should be clipped away.
Puppies must be taught to appreciate being groomed. During the first few baths, they may behave very angrily, but this stage must be passed. A lifetime obligation is to take a bath. Because to its small stature, this breed's activity needs can be satisfied by daily 30-minute sessions of entertaining inside games or brief leash walks.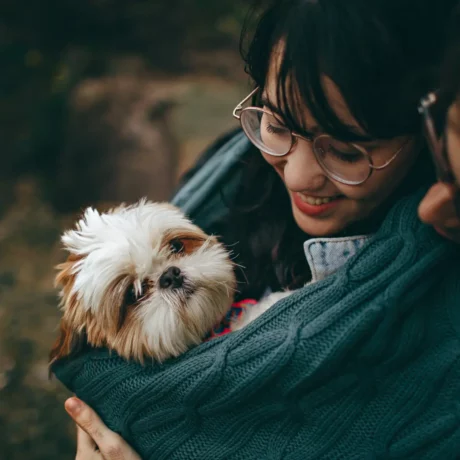 **Conclusion**
Shih Tzus are delightful companions that bring joy and happiness to our lives. Their affectionate nature, intelligence, and playful demeanor make them a favorite among pet owners. To ensure their well-being, provide them with high-quality dog food, nutritious treats, engaging toys, and regular grooming. At ithinkpets.com, we offer a wide range of premium pet products specifically curated for Shih Tzus. With proper care, love, and attention, your Shih Tzu will thrive and become an inseparable part of your family, sharing countless moments of joy and affection.